This online guide is a collection of my personal insights and experiences with the Nikon D3200, organized into an easy-to-understand resource full of tips, tricks and recommended settings.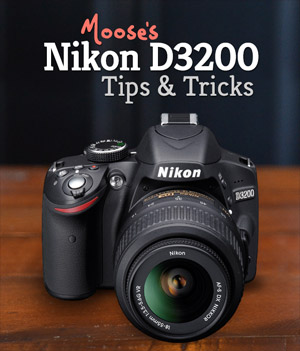 Howdy! If you're new around these parts, I want to personally welcome you to my corner of the web. My name is Moose and in a nutshell, I'm a happily married father of two who has a passion for photography.
Over the last year, I've been playing with the Nikon D3200 in real life situations and have collected an assortment of fantastic tips, tricks and settings along the way.
You can think of this online resource like a secret clubhouse for newbie's. I try to keep things here very light and laid-back.
If you're ready to dive in, I just created a tutorial for Shooting Portraits in Low Light with the D3200.
Need help with camera settings for other types of photography? I created a pack of cheat sheets that show you the exact settings I would start with when shooting a particular subject or scene.
If you have questions about the Nikon D3200, mosey on over to the forum. I just created it, so you won't see a bunch of discussions just yet…but know that I'm hanging out in there ready to help with anything you're trying to figure out.
To stay up to date with the latest tips and tricks for the D3200, thumb through my News & Notes section below or jump on over to my Facebook page.
News & Notes
NEW! VIDEO: Learn How to Use Shutter Priority Mode & Adjust the Shutter Speed (October 14, 2013) – I just finished a quick video tutorial, showing you how to use Shutter Priority with the Nikon D3200. Check it out and give me a thumbs up if you like it. :)
Quick Overview of Shutter Priority: In Shutter Priority Mode, you select the shutter speed while the camera automatically selects the best aperture for a balanced exposure. Use fast shutter speeds (like 1/500 or 1/1000) to freeze fast moving subjects (sports) and slower shutter speeds (like 3 to 5 seconds) to capture movement (flowing water).
How to enable Shutter Priority on the D3200: To enable, just rotate the mode dial to the letter 'S' and then rotate the smaller command dial (near the thumb rest) to adjust the shutter speed.
Fastest and Slowest Shutter Speeds on the Nikon D3200: The fastest shutter speed you can use in Shutter Priority mode is 1/4000, while the slowest shutter speed you can use is 30″ seconds.
NEW! VIDEO: Learn How to Enable Aperture Priority Mode & Change the Aperture f-number (September 21, 2013) – I'm in the process of recording a bunch of "how to" videos for the Nikon D3200. I just posted my first one, which shows you how to enable Aperture Priority mode and then change the aperture f-number. These initial videos are aimed towards absolute newbies and beginners. The goal is to clearly explain how to enable certain functions and modes. If you have any requests for future videos, please let me know in the Nikon D3200 forum.
NEW! Low Light Portrait Photography Tutorial for the Nikon D3200 (August 21, 2013) – I just posted a guide which gives you a firsthand look at my process for shooting portraits in low light with the Nikon D3200. In the guide I highlight the settings I used and why I used them, along with some secret tips and tricks that can help improve your portrait photography when shooting indoors. Check it out »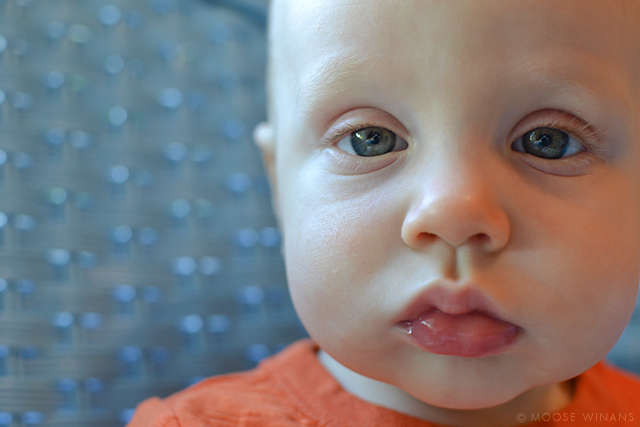 My D3200 Arrives! (June 5, 2012) – I just high-fived the UPS guy for dropping off my new Nikon D3200 a day early. Powering up the batteries as I write this. Just a heads up…as of 6pm Pacific time, Amazon still has the Nikon D3200 kit in stock (see here).
She's Been Shipped! (June 4, 2012) – After a long wait, my D3200 is finally on it's way to my doorstep! It's scheduled to arrive Wednesday, June 6th. I'll be sure to post my initial thoughts and any other tips or tricks you might find helpful.
Memory Card Analysis for the D3200 (May 25, 2012) – I went ahead and put together a memory card guide for the D3200 which sheds some light on compatible memory cards, specific requirements for HD recording, the number of images you can expect to take, estimated movie recording times and other important info. Check it out here.
Nikon D3200 Manual Now Available (May 9, 2012) – The D3200 PDF manual has been made available by Nikon. I placed it on my resource page here or you can go straight to Nikon's website and download it there.
Nikon D3200 In Stock (April 30, 2012) – Some of the more popular online retailers (Amazon, Best Buy, etc…) have begun shipping out the D3200. I'm currently still on the waiting list with Amazon. I'm hoping to hear something this week…fingers crossed! :)
Availability & Pricing for the Nikon D3200 (April 19, 2012) – In Nikon's official press release, they stated "late" April 2012 with an estimated street price of $699 (including an 18-55mm f/3.5-5.6 VR kit lens). Amazon is currently "selling" the D3200 (see here), although they state it's "temporarily out of stock"…which might be a fancy way of collecting pre-orders.
The Nikon D3200 Announced, Plus a Quick Comparison (April 19, 2012) – Nikon has added a new sibling to the DSLR family, the D3200. Here's an initial comparison to the D3100, featuring the major differences…
| | Nikon D3200 | Nikon D3100 |
| --- | --- | --- |
| Image sensor | 24 megapixels | 14 megapixels |
| LCD sharpness | 931,000 dots | 230,000 dots |
| Burst rate | 4 frames per second | 3 frames per second |
| Video quality | 1080p video with 30 frames per second | 1080p video with 24 frames per second |
Other than the above mentioned differences, the two DSLR's are nearly identical in every category including size and weight.